Public relations has evolved from being just a sales strategy to an art form. Most small businesses may not have the means to hire a PR firm or PR specialist, but that doesn't mean their public engagement should be lackluster.
Here are the top 25 public relations tips from the pros:
---

1. Solidify Your Key Messages
Leigh Barer, Owner,

Barer Communications
The foundation of any PR program is that you should clearly communicate your key messages. Your PR program's key messages are the most important things you want your target audience to know about your product or service. You know you have solid key messages when:
Your key messages emphasize your company's core strengths and uniqueness, and are backed by substantial supporting information.

They are woven throughout ALL of your content and communication with employees, reporters, investors, board members, industry analysts, etc.

Your key messages remain consistent when telling your brand story.
Remember that in a PR program, what you say is more important than the tools you put to work to say it.
---

2. Identify What Makes News (Newsworthy)
David E. Rudolph, Senior Managing Partner,

D. Ericson & Associates Public Relations
All news is not newsworthy. Small businesses need to understand that the newsroom and news cycle is a competitive arena where publicists and corporate communicators are fighting to position stories that could become news. To win the battle to get your story in print, radio, television or in social media is to understand how to vet internal stories and pick the right one to pitch to the media. Story curating, and vetting is step one!
---

3. Know Your Journalists
Annie Scranton, President,

Pace Public Relations
Become familiar with the work of the journalist you are trying to make a connection with. Read their stories, and check out their LinkedIn and Twitter pages. By familiarizing yourself with the types of stories they write, you'll be able to better position yourself and your company in a way to catch their attention.
---

4. Create the Right News Release
Rafe Gomez, Co-Owner,

VC Inc. Marketing
The first step in generating press coverage for your business is creating a news release to send to media outlets. Unfortunately, most business owners forget the "news" part of the news release, and they look at the media outreach effort as an opportunity to sell, rather than inform. They also don't infuse a reliable and professional voice into their release, and they fail to share information that's unique, exclusive, or interesting.
Bottom line: When crafting a news release in an effort to get press coverage, be more like CNN, and not like QVC. Focus on sharing noteworthy information that's useful to the marketplace, and avoid the breathless hype that will prevent you from getting attention from a credible media outlet.
---

5. Know How to Give the Right Pitch to a Publication
Melanie Downey, Chief Brand PR Strategist,

The Publicity Workshop
Looking for ideas to pitch to a magazine? Read the Letter from the Editor, usually found in the front of the magazine. In it, you can learn what's on their mind, both personally and professionally, and you can use that information in your pitch. For example, if the editor talks about her love of travel, you can use that to pitch your travel guide, or your clothes or products that are perfect for travelers, or even a story of how your travels inspired you to start your business.
---

6. Stay Organized & Reliable
Cara Zizzo, Publicist,

DineAmic Group
One of the public relations tips I always catch myself providing inspirational PR professionals, is to always answer your emails and as quickly as possible. Whether the email is from a client, your boss, or media, respond immediately. I tell them to do it even if they don't have an answer. Still respond, letting them know you are on it and will get what they need by either their deadline or provide them a feasible deadline.
---

7. Work with Local PR Firms
Cristy Brusoe, Owne,

Brusoe Communications
With a smaller budget, avoid retainer budgets that larger, corporate PR firms charge. Look for a local freelancer or a startup PR firm, who is working just as hard to "make it" in business as you are. You can identify these folks via LinkedIn or on freelancing sites such as

Upwork

.
---

8. Avoid Tunnel Vision
Doreen Clark, Director of Public Relations,

SmartBug Media
Everyone wants to send their information to the outlets that have a large circulation. However, don't forget who your target market is. Just because it is large, it doesn't mean that the audience is necessarily the buyer of your product or service. Don't become so focused on the editors and traditional reporters that you forget to build relationships with bloggers and freelancers.
---

9. Always Personalize Your Pitch
Kristin Marquet, Founder & Creative Director,

CreativeDevelopmentAgency.com
Always make an effort to customize any pitch you email out to the media, and make sure you spell the media pro's name correctly. In other words, don't send one blanket pitch to 1,000 different outlets (unless you want your pitch to end up in the trash).
---

10. Consider a Reactive Approach to Your PR Strategy
Linda Pophal, Consultant & Owner,

Strategic Communications, LLC
My top PR tip is to subscribe to tools like

ProfNet

or

HARO

to receive notifications from writers, editors, journalists, bloggers and others working on stories. This reactive approach is far more likely to see success than blind pitching ideas to editors and others, hoping to connect with them with the right topic at the right time.
When responding to a ProfNet or HARO query, include the title of the query in your email subject line and be *thorough* and on topic in your response. Focus on providing information of value to the audience, not on blatantly promoting yourself or your products or services. It can also help to offer to provide any additional follow up information or resources, as appropriate. Finally, avoid "pestering" the reporter to ask if they received your response or are planning to use it.
---

11. Responsiveness Wins the Day
Sarah Johnson, PR Specialist

Fit Small Business
A good PR person always, always makes the media her highest priority. Media always comes before your client. If you somehow antagonize a member of the press, then you have lost that crucial connection forever.
Responsiveness goes hand in hand with relationship-building. Do not view journalists as a means to end. View them instead, as human beings — those with whom you can and should cultivate deeper relationships. Once the journalists see that they can rely on you time after time for story ideas, and expert comments, then you, the publicist, become a valuable commodity in their eyes.
---

12. Write Byline Articles that Show Your Expertise
Sandra Poirier Smith, President,

SmithPublicity, Inc

.
Byline articles are articles written by a business owner, expert, etc. that are "how to" in style or reveal inside secrets. It is NOT a direct self promotion piece, but leads with content and actionable information for target readers. Media outlets—print and online—pick these articles up (sometimes, but not often, even offer the writer a small a fee) and give full credit to the article's author. A short bio is often included along with the company name, social media handles, website, books written, upcoming event, etc.
Once an article placement occurs, the business owners can then use this valuable coverage to rebroadcast links to the article on their website/blog and social media platforms, and update marketing collateral and their bio ("as featured in ABC magazine"), all of which builds their personal brand and credibility while increasing visibility for their business.
---

13. Create An Annual PR & Marketing Calendar
Larry H. Oskin, President,

Marketing Solutions
As far as public relations tips go, one of the best advise is to plan ahead. Since most daily, weekly, and monthly media work 1 to 3 months in advance, create a PR plan with press announcements that are well-timed before each season, holiday, or business calendar announcement.
---

14. Find Ways to Make Yourself Relevant Even If You Don't Have Any "News" to Share
Eleana Collins, Director,

Warschawski
You don't have to wait until you release a new product, launch a new service, grow, or expand. You can tie yourself to timely and relevant opportunities in the news by tying your business into what's already happening. For example, National Entrepreneurship Month is in November. Can you use that as an opportunity to share your entrepreneurial story?
If you have the resources and time, you can even take it one step further and create the news yourself. Using the National Entrepreneurship Month example, think about your brand values and what types of campaigns you can create that have a news angle and also reflect your values. If you value education or caring for your community, you could create a contest for high school kids who are aspiring entrepreneurs and want to get into your industry and launch a seminar series on what they need to know to be successful.
---

15. Make Use of Twitter
Aly Jamison APR, Owner,

Jamison PR
My biggest PR tip is to leverage

Twitter

. I follow various reporters/editors on that social platform, and it has been beneficial in a few ways. First, it allows me to get to know those individuals and stay updated on the stories they're writing. In addition, it's not uncommon for them to post requests for sources. Finally, it's helpful to create Twitter lists and group your contacts together. For instance, if you're working with clients in the education, restaurant, and construction space, create separate lists for each one and scroll through those when you have time.
---

16. Partner with a Charity
Jon Sloane, VP & PR Client Success Manager,

PowerPost Digital
An effective PR strategy for a small business is to partner with a charity on an unusual event. The event should involve your product or service and a charity organization considered as a "media darling," which typically means worthy charities that benefit women, children, or animals. Those tend to draw media attention and make for great pictures, which means TV. coverage. Make the event one that shows off your business, the charity partners, and raises money with an outreach to the general public. The resulting coverage in mainstream and social media will enhance your brand awareness and communicate your messages in the best possible light with your audience.
---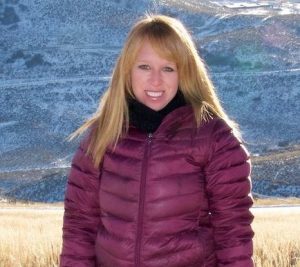 17. Synergize Your PR & Social Media Initiatives
Hilary Reiter, PR professional & Owner,

Redhead Marketing & PR
Many businesses mistakenly have fragmented PR and social media initiatives. They are truly most effective when they complement each other. News stories about your business should be posted to your social platforms with the names of the media outlet and reporter tagged. Editors and writers like to see that you are sharing their content, and this may compel them to cover you again in the future. Social media is also a fantastic tool to research reporters and news outlets that cover your industry. I have often discovered reporters on Twitter and have connected with them that way to pitch story ideas and inform them about my clients. When your PR and social media is managed by the same individual or entity, it is more likely that your business can stay in front of your target media outlets and editors by following them and engaging with them.
---

18. Squeeze As Much Mileage As Possible From a PR Placement
Caroline Callaway, President & Founder,

Bolt PR
PR is not a one-and-done placement. To be competitive and maximize your investment, PR needs to be part of an integrated communications effort. Once you secure that press placement, you want to leverage it across every digital channel. This includes posting about it on social media, adding it to your online newsroom, writing a blog about the news and sharing it with your email database. You should also leverage it for additional opportunities such as speaking engagements and contributed articles about the news topic.
---

19. Great Businesses Know How to Tell Their Story
Jennifer Fortney, Founder,

CascadeComms
Not sell their story, but tell it. They know how to make the story of their company compelling – define the whys and hows that brought them to start the business, create and launch the product or service. Moreover, in today's new media world, journalists do not often have time to see the story among the company/product facts. You have to give them the story, and then they can decide where they might want to go with it. Lots of companies put out press releases that read like fact sheets highlighting benefits, and, while benefits are important, they don't show a journalist, whose readers are consumers, what your company, product, or service means to customers. Or answer questions like how and why will it change their world? Or what personal connection do you have that lends even more credibility and human interest to your story?
---

20. Know the Best Practices on Press Release Distribution
Jillian Ilao, Staff Writer at

Fit Small Business
Having a great story that promotes your business is one thing, getting your article noticed by your chosen journalists is another. Imagine how many hundreds of emails a journalist gets everyday all requesting to be featured – what will it take to make your story stand out?
It all starts with choosing the right journalists, followed by knowing the best way to contact them and then making sure you have prepared the most interesting pitch that would make them want to hear more from you. Once you've got their attention, show them that you are a very competent and resource person that they can rely on. Finally, make sure to nurture your relationships with journalists even long after they have published your press release.
---

21. Put Up a "Media" or "Press" Page on Your Website
Lisa O'Neill, Principal,

Newton O'Neill Communications
One of the best public relations tips out there is to put up a media or press page on your website. Ensure that your website is well-designed, well-written, clean, clear and has contact information – email & preferably phone as well. Create a section to house your "media relations" materials of company bios, press releases, relevant company facts and history, blog posts, and to share media/influencer hits as they occur. This shows you're on top of your image.
---

22. Be a Guest Speaker on Podcasts
Anna Bolender, Head of PR,

Badger Maps
Small companies, or rather their founders or CEO's, should become guests on relevant podcasts in their industry to gain exposure to a bigger audience. Podcasts are widely popular and some have millions of listeners. As a small company, you probably don't have the resources to host your own but you can definitely try to become a guest speaker!
Research the

podcasts

that your target audience might be listening to and that are relevant to your industry and expertise. For example, your founder can talk on podcasts about topics like entrepreneurship, startups, and topics related to your product. With such a variety of podcasts out there, you'll definitely find some where the hosts would love to have your founder or CEO on as an expert.
---

23. Understand How to Work With Influencers
Tori Ross, Director of Account Services,

Reed Public Relations
When it comes to working with

influencers

such as bloggers, celebrities and other social media personalities to promote your small business, sometimes less is more in terms of followers. You can easily spend hundreds or thousands of dollars for a single sponsored post from big-name influencers. However, studies show that as an influencer's number of followers increases, their audience engagement decreases.
Individuals with between 1,000 to 10,000 followers – known as micro-influencers – actually hold more power in today's digital world. These micro-influencers tend to have a more engaged, loyal following. They are more likely to be seen as a trustworthy source of information and recommendations than influencers with hundreds of thousands or millions of followers. They are also usually more open to sharing posts in exchange for goods and services rather than monetary exchanges so they can be a cost-effective in that way as well.
---

24. Use Holidays to Promote Your Brand
Jerry Buchs, Principal & PR Consultant,

Sandstone Communications
Connect your PR idea to a holiday or a newsworthy time of the year, but be contrarian about it. There are many PR opportunities available to entrepreneurs and small businesses during certain seasons or times of the year. Again, depending on the business, the potential story ideas can be plentiful for Halloween, Thanksgiving, Christmas, the end of the year or start of the new year, Valentine's Day, Spring Break, income tax season, June weddings, summer vacations, and on and on.
But last January, I heard a reporter say, "If I get one more typical PR pitch related to the Super Bowl, I think I'm going to go crazy." Uh oh. So the lesson here is to develop story ideas that connect with a holiday or time of the year but that go against the grain and get the media's attention. How can your story be different – or even contrarian -without being crazy?
---

25. Try a Press Release Service to Expand Your Reach
Maggie Aland, Marketing Editor,

Fit Small Business
Press release services provide that crucial link between your company and the public with their vast network of contacts in all media platforms. They are also competitively priced, so before deciding on the amount you're willing to spend for public relations, it is a good idea to know all your options. Make sure you have a solid vision of your PR so you can match it with the services they offer.