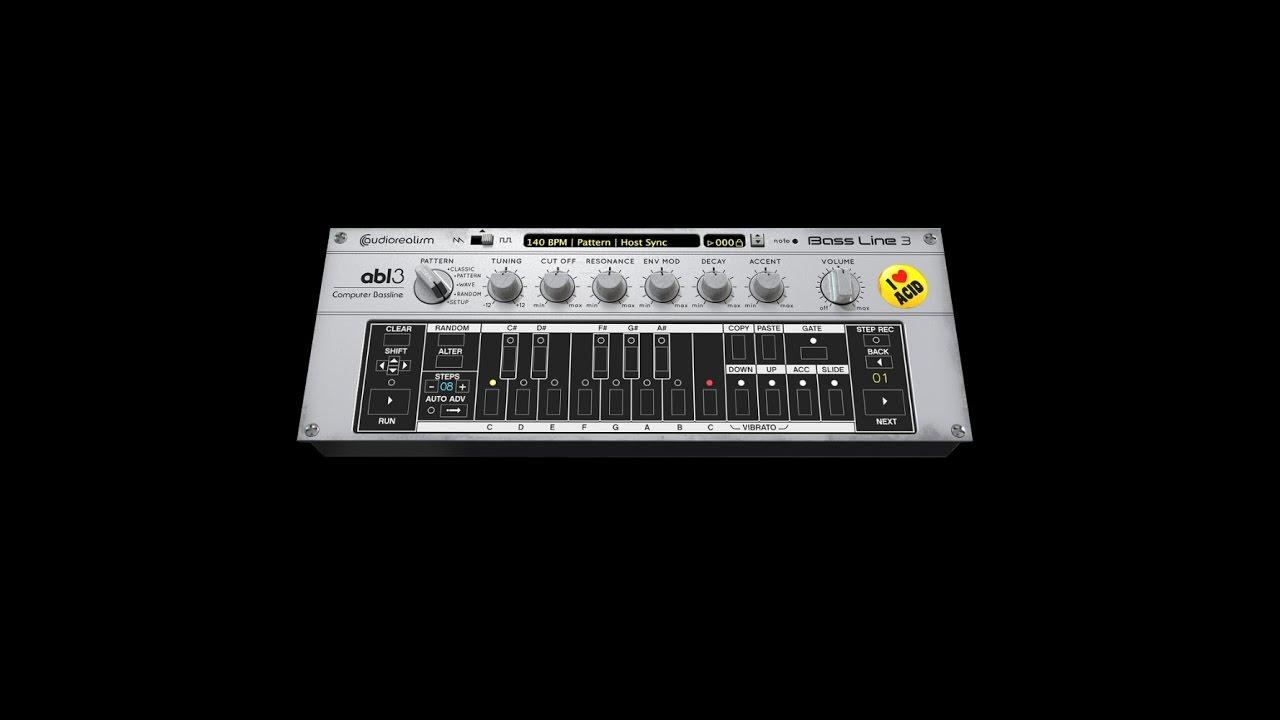 AudioRealism: Redefining Authenticity in Audio Software and Synthesizers
🎧 Introduction
AudioRealism, a renowned company headquartered in Sweden, has carved a niche for itself in the audio industry by producing top-notch audio software and synthesizers. With a strong commitment to employing cutting-edge Digital Signal Processing (DSP) methods, AudioRealism aims to create products that faithfully recreate the essence of classic instruments and deliver an exceptional user experience. One of their standout offerings is the AudioRealism Bass Line 3 (ABL3), an emulation of the iconic 303 bass machine that revolutionized electronic music in 1982.
Emulating the Legendary 303 Bass Machine
The AudioRealism Bass Line 3 (ABL3) is a remarkable emulation of the legendary pattern-based 303 bass machine. This classic silver box has left an indelible mark on the electronic music scene, and AudioRealism has painstakingly recreated its essence through analog modeling techniques. By utilizing advanced DSP algorithms, ABL3 accurately emulates every facet of the original instrument, from its growling basses to hollow middles and beeping highs with metal rattling accents.
Next-Generation Emulation
The AudioRealism Bass Line 3 (ABL3) represents the next generation of the company's highly acclaimed 303 emulation plug-in. It is not simply an update or a refinement but a complete redesign from scratch. The development process spanned several years, with a singular focus on creating the most authentic emulation possible. The result is a product that pushes the boundaries of realism and sets a new benchmark in software 303 emulation.
Intuitive and Streamlined Workflow
ABL3 is designed with an intuitive and streamlined workflow in mind, allowing users to effortlessly create and manipulate sounds reminiscent of the iconic 303 bass machine. AudioRealism understands the importance of a seamless user experience, and they have invested considerable effort into ensuring that their software is accessible to both beginners and seasoned professionals. By striking the perfect balance between functionality and user-friendliness, ABL3 empowers musicians and producers to unleash their creativity without any barriers.
Beyond Bass: Classic Drum Machine Emulation
AudioRealism's expertise extends beyond bass emulations. The company specializes in developing audio software that faithfully reproduces the sound and character of classic synthesizers and drum machines. They offer a range of products, including drum machine emulator plug-ins with sample playback capabilities. By combining their extensive knowledge of virtual analog synthesis with meticulous attention to detail, AudioRealism has earned a reputation as a leading provider of virtual instruments for musicians and producers.
🥁 Conclusion
AudioRealism stands at the forefront of the audio software industry, thanks to their unwavering commitment to producing high-quality products that embody the spirit of classic instruments. Their flagship offering, the AudioRealism Bass Line 3 (ABL3), demonstrates their dedication to authenticity and innovation, setting a new standard for 303 emulation. With their intuitive workflows and a diverse range of software, including classic drum machine emulations, AudioRealism continues to inspire musicians and producers worldwide. As they continue to push the boundaries of audio software development, we eagerly anticipate the future releases from this pioneering company based in Sweden.
VISIT OUR WEBSITE  🌐 Audiorealism.se
Learn more at: 🔗 zigi.be/audiorealism